First Alert rolls out the first smoke/carbon monoxide detector using HomeKit, Apple's smart home platform.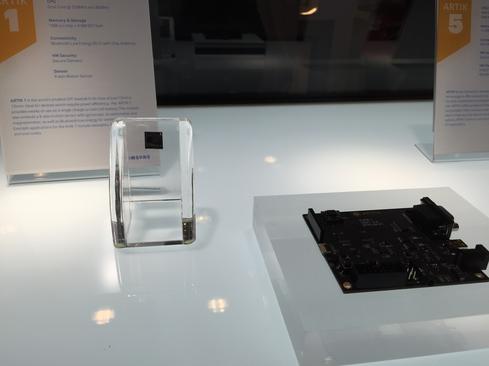 Home sensor maker First Alert has introduced the first-ever HomeKit-enabled smoke/carbon monoxide detector that can be controlled by your iPhone.
HomeKit
is Apple's framework of connecting and controlling household devices.
Onelink, which comes with an unreplaceable 10-year battery, is linked via Bluetooth or WiFi to a home's internet connection. The connection allows  the user to receive and dismiss alarms, and be notified of the type and location of danger via their iPhone or iPad.
With the arrival of First Alert's Onelink, HomeKit's product line is building up. But adoption has been slow. While there have been smart thermostats using HomeKit, many of the other kinds of products needed by homeowners have been absent, which is poised to change with this latest announcement.
First Alert, a major player in the home sensor market, gives credibility to the use of the HomeKit platform and may help Apple better compete with more established smart home lines.
The Nest family of products has had this "connected home" segment virtually to itself since it burst onto the market three years ago. However, Google bought the company in 2014 for $3.2 billion which means it is likely that the thermostat (as well as the smoke detectors that it makes) won't be supporting HomeKit. Interestingly,  Nest was founded by ex-Apple employees.
There are some significant differences in hardware design between Onelink and the latest Nest Protect smoke detector. Nest's offering is powered by AA batteries that need to be replaced. Onelink has non-replaceable batteries that last up to 10 years. After that period, the entire device must be discarded, which is in line with recommendations by various state and local governments and safety agencies such as FEMA. The 10-year lifetime reflects newer housing ordinances that require this length of service for smoke detectors.
[Read Apple's HomeKit Is An Innovation Killer.]
For example, California has a 10 Year Smoke Alarm Requirement (Senate Bill 745) requiring the 10-year lifespan of smoke detectors as of July 1, 2014.
The battery-powered Onelink sells for $109. A hardwired version that includes a battery backup and an internal nightlight goes for $119. Both versions are currently available at Lowe's, and will soon be available at the Apple Store.
First Alert says that an Environment Monitor (for humidity and temperature) and a Safe will be "coming soon", probably at CES Jan. 2016.