CES Las Vegas is largest consumer technology shows in the world where most new tech products tend to get their first big consumer showcase. It has everything from car tech to audio to televisions and even a lot of futuristic gadgets that will never see mass production. Here are the 10 best things we managed to see at this year's show..
LG OLED Super UHD TV
Not everyone might be able to afford a 4K TV. But there's no doubt that LG's new 'Super UHD' TV series makes for a stunning display. LG's new line of 4K Ultra-HD television sets come in various screen sizes ranging from 49 to 98 inches. These were definitely the highlight of its CES booth as the stunning visuals, colours on the TV sets wowed anyone who passed by.
Don't Miss: LG showcases 18-inch display that can be rolled up like a newspaper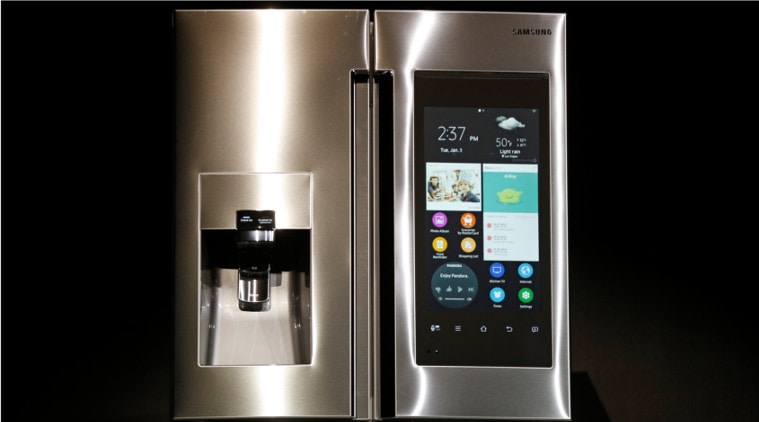 Samsung Family Hub Fridge
The smart home might still be not in our homes. but that doesn't mean these products are not yet hitting market in the other parts of the world. Samsung's Family Hub fridge has a giant screen where you can see your shopping lists, recipes, entire calendar and even use voice-control to order food. The fridge is fitted with cameras inside and will show you what food items you're running out of without you ever having to open the door.
READ More: Samsung's new smart fridge will let you do online grocery shopping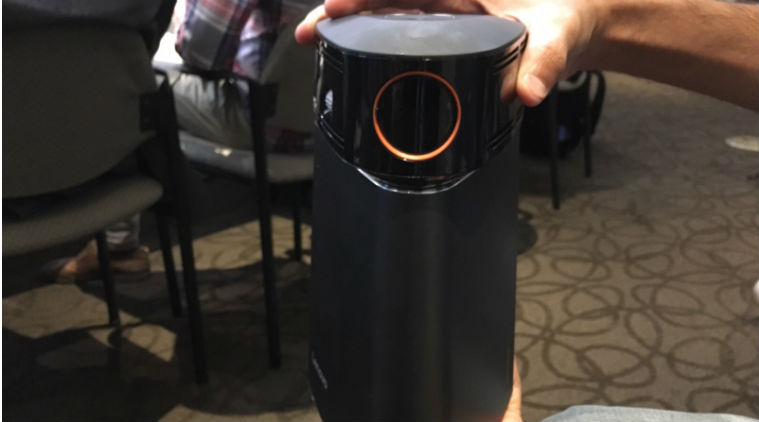 Lenovo IdeaPad 610 S
The PC world might be struggling, but Lenovo's IdeaPad 610 S which has a detachable projector and a CPU is one of the most compact devices we've seen. You can use the projector and CPU separately and simultaneously. The device is not too heavy, and there are lots of ports for users to connect a monitor, a keyboard and mouse. The size works in its favour, especially for those who don't have a lot of space in their homes.
CHECK out: Lenovo at CES 2016: ThinkPad X1 Carbon, Ideapad Y900 and more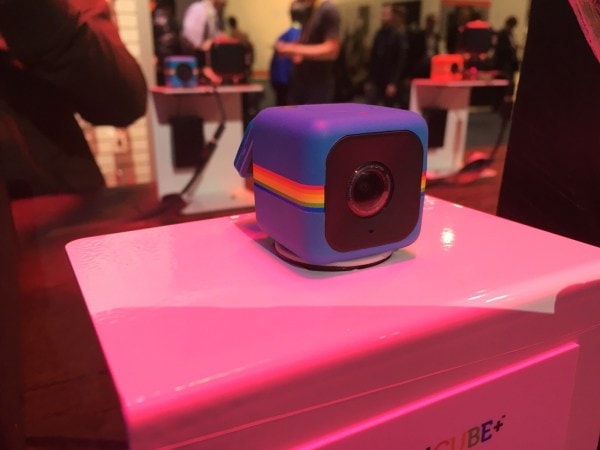 Polaroid's Cube cameras
Polaroid showcased some new cameras at CES 2016 including the upgraded Snap+, it's instant digital printing camera. However, we loved the Cube lifestyle action video-camera, which is shaped as the name suggests, and can be used to record live-action be it from a skateboard or from the top of your pet's head. It has a built-in microphone, LED light, and rubberised exterior housing for shock protection and water resistance.
ALSO read: CES 2016: Polaroid Snap, Polaroid Power smartphones with 13 mp camera unveiled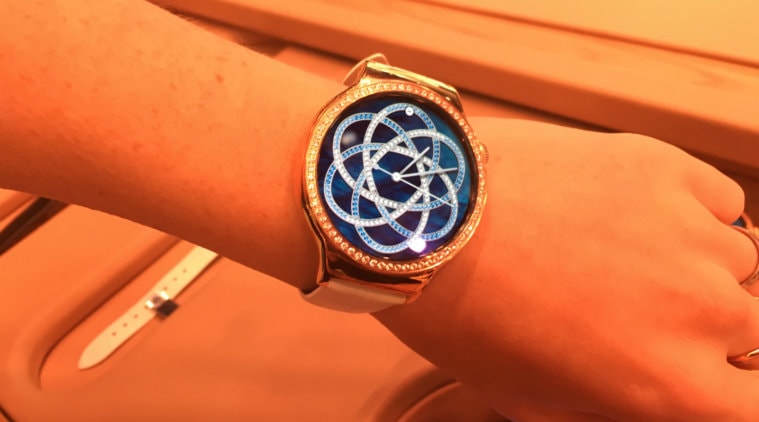 Huawei Watch for women
The wearables segment is expected to be the next big thing, and there are quite a few fitness trackers and watches at CES. Huawei Watch for women is definitely one of the most elegant pieces we saw, and it runs Android Wear. The 42 mm watch is light, stylish and will appeal to the target audience. There's also a version with Swarovski crystals, for those who like a little bit of bling and it actually looks chic.
MistFit's Ray Fitness tracker
With Fitness trackers, the size and ugliness of devices can often be a turn-off. MisFit's Ray is, however, a sleek fitness tracker that is stylish and will work well as an accessory, even a pendant. The fitness and sleep monitor can even be taken for a swim. It is currently up for pre-order and costs $99.9.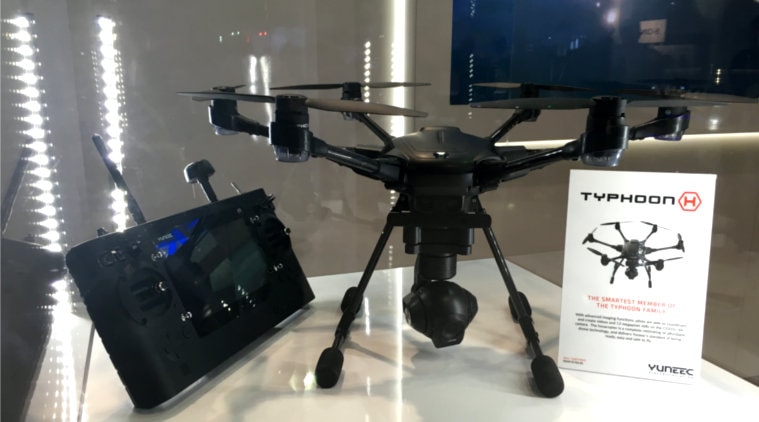 Yuneec Typhoon H drones
Drones are a big feature at CES 2016 and this year drones with 4K cameras fitted onto them were seen everywhere. The Typhoon H Drone also comes equipped with Intel's Real Sense camera technology, which means it can avoid obstacles and will also follow the user as well. The 4K camera can record video footage and shoot pictures in 12 mp resolution. This is a hexa-copter (six) with retractable wings, which means you can just pack it in your bag and carry it around.
Letv's 1 Pro smartphone
Letv's smartphones have been creating quite a buzz and topping benchmarks. The Letv 1 Pro was on display at CES 2016 and looks like a powerful phone given the 2K screen, 4GB RAM. The phone has a stylish metal-body design, and could be the new big brand in India this year if they price it right.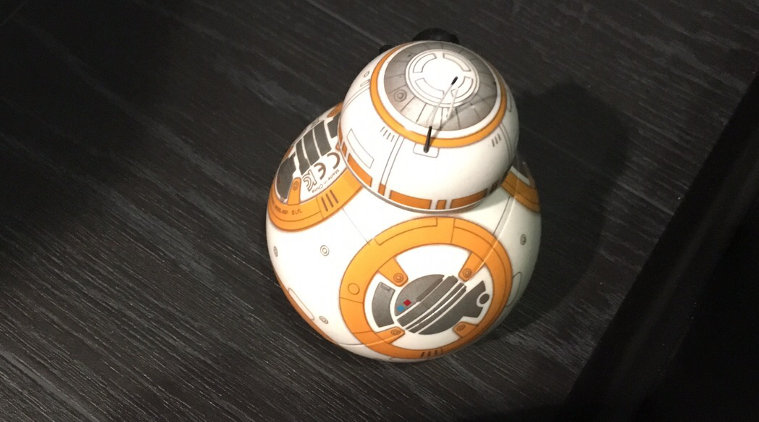 Sphero BB8 controlled by the Force
Sphero's BB8 is definitely a favourite for the geeks and with the new Star Wars movie being such a big hit, it's popularity is set to roar. At CES 2016, Sphero showed off a new Force Band that can be used to control BB8 and its looks like the droid is responding to the Force. Star Wars fans will realise how cool and important that is. The band might be out in Autumn of 2016, according to Sphero.
Lenovo's Project Tango phone will use 3 cameras for its 3D mapping.
Google Project Tango by Lenovo
CES is all about future tech and Lenovo and Google announced one of the big news at the show with their Project Tango smartphone. Lenovo says the phone will cost less than $500 and will go on sale by summer of 2016. Project Tango is Google's technology to help mobile devices like tablets, smartphones figure out space and motion just like humans do and brings spatial perception to Android devices.
Info thanks to: http://goo.gl/EaSluL